Posts Tagged 'barelyevil'
Dec
17
Wouldn't you like to find
Szandora
gift-wrapped under your tree?! In this
BarelyEvil
update, she is all tied up, wearing nothing but her antique vintage Virgin Mary pendant. The perfect gift if you like your presents with a bondage flair.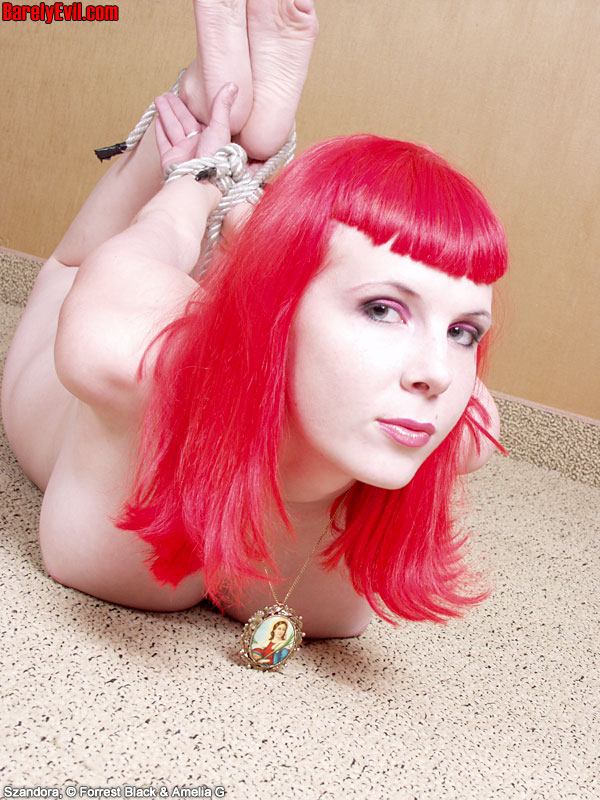 Sep
29
That sounds like the perfect way to celebrate
Blasphemy Day
! So, this September 30th, grab a pair of horns and give it to your favorite
Beelzebabe
hard and dirty. Anything less would be sac-sacrelige.
Barely Evil
is celebrating by adding more hot Devil girls to their collection, along with never before seen hot and evil sets of
Szandora
,
Nina Sin
, and more. This is truly some hot stuff.